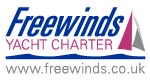 Our Bareboat Charter Sailing Yachts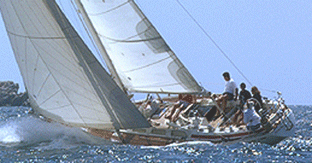 A Freewinds bareboat charter allows those with sailing experience to plan their own itinerary and sail at their own pace while exploring the wonders of the cornish cruising area that they choose. We'll help you plan a dream vacation with your friends and family.

Freewinds offers affordable, good quality and safe yachts to satisfy every need. Our sailing yachts accommodating up to 8 persons. Each yacht is designed to offer sailing performance and ease of handling while accommodating your party comfortably for days or even weeks at a time. In addition, our yachts have been built for exceptional durability and safe operation in all weather conditions thanks to their world class designers.
For less than the price of one of our competetors
'New Bavaria 37' you can charter our Swan 38
or often for the same price you can charter our Swan 44
Quite simply if you are into sailing then "it's a no brainer".