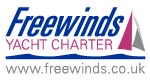 Skippered Yacht Charter at its best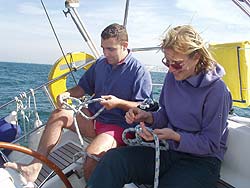 If you are new to sailing or just want to take the responsibility out of the equation during your charter and relax on board, then why not take one of our skippers with you? Our yachts are available for charter with a RYA commercially endorsed Yacht Master as skipper. Not only chosen for their qualifications, they are personally selected for their experience and teaching skills. Whether you need a skipper for racing or cruising we can provide fun skippers with a wealth of experience.
Skippered Yacht Charter - Weekends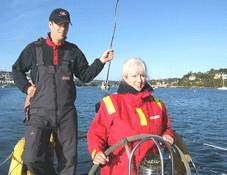 After our skippered yacht charter days and skippered weekend charters are our most popular sailing events. Skipper prices depend on destination, but basically start from £90 per day plus food!! Click here to see our sailing yacht charter prices.
Our skippers are also excellent at breaking the ice with new crews and ensuring that everyone on board fully participates and has a trip to remember. Their in depth knowledge of Cornwall and the Cornish coastline, the Channel Islands, Isles of Scilly and the French coast will bring you to many places that you may never have been. Our skippers are also available to help teach boat owners or charterers how to get the very best from their own boats and any other yachts they should choose to charter.

When you book a skippered charter with us, you also get the knowledge and experience of our skippers passed on to you.

Skippered Yacht Charter - Days
Please click here to see out skippered yacht charter day trips.