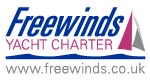 Falmouth Tall ships sailing regatta charter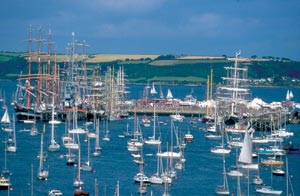 The Falmouth to Royal Greenwich Tall Ships Regatta saw a fleet of up to 30 Tall Ships from around the world arrive in our historic port of Falmouth for three days of festivities from 28th to 30th August, before the race started on the 31st.
We spent the day sailing around the beautiful Falmouth waters during your time in Cornwall whilst observing the fantastic Falmouth Tall Ships Regatta - the highlight of the Cornish saling Calander. Before the race start, the Tall Ships passed between Henry VIII's twin Tudor castles of Pendennis and St Mawes in a magnificent Parade of Sail to the start line in Falmouth Bay, before heading eastwards en route to the finish line just off the Isle of Wight.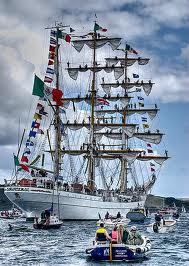 The Falmouth Estuary is rich in maritime history and home to one of the largest natural harbours in the world. It provides a very safe sailing area in all weather conditions giving you and your family peace of mind at all times.
On a days sailing with one of our fully qualified and friendly skippers you can explore the wonderful local creeks spanning of from the Falmouth estuary or enjoy a gentle sail around Falmouth bay itself.

The sight of white sail tips cresting the horizon of Falmouth Bay was a landmark moment in history when two English ports will together host one of the biggest international sailing events in solely English waters for the first time ever.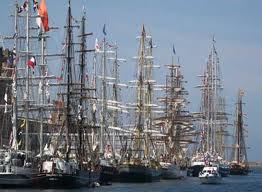 During the celebrations, people were able to go onboard and experience the sights, sounds and smells of life on-board these majestic ships where fortunes, careers and lives have been won and lost. There was a packed schedule of onshore activities from exhibitions, children's activities and live music and a colourful ship's crew parade through the town centre and a spectacular firework finale. The ships then continue to the capital, sailing up the iconic River Thames to the finish port of Royal Greenwich, where they will enjoy a further five days of celebrations.
For lunch there were the options to anchor up and enjoy a short trip ashore to one of the many picturesque pubs at the water's edge or instead gently float around watching the many activities in Carrick Roads.

We accommodated up to 7 people on each of our sailing yachts. Families were welcomed and no children are ever too young to come sailing with us.
A typical day sailing
Typical Sailing Day
From 0930 hrs
Guests arrive at Freewinds. Welcoming on board from our friendly skipper.Tea, coffee, orange juice.
0945 hrs
Briefing on the day's programme, yacht familiarization and Safety procedures.The issuing of Safety equipment and waterproof clothing if the weather dictates.
1000 hrs
Depart for morning sail around the Tall Ships.
1245 hrs
Arrive at a picturesque River, Bay or Harbour for a prepared luncheon.(Dependent on your requirements)
1430 hrs
Depart for an afternoon of fun sailing.Our skippers will allocate individual duties such as helming, simple navigating and sail trimming.
1700 hrs
Return to marina.
1730 hrs
Guests depart at leisure

Please note that all timings are approximate and depend on weather conditions

Skippered Day Sailing Price
---